Program
The Civic Circle's after-school enrichment program uses music and songwriting to teach seven civic skills that we call "steps to democracy." Students learn civility (Listen!), news literacy (Learn!), voting (Choose!), voluntarism (Join!), advocacy (Speak!), organizing (Act!), and public service (Lead!), empowering them to exercise civic clout in their schools, communities, nation and world. We also present concerts and assembly shows, and are producing music videos and lesson plans to make our program available to teachers everywhere.
---
Assembly Show and Streaming Concerts
Our virtual concerts use original songs about the seven "steps to democracy" to get kids excited about civics.  Students sing, move and clap as they learn timely lessons about voting, community service, inclusion and understanding the news. Our  high-energy assembly show, "Vote for Me!" tells the story of a student council race, and audience members decide the winner in a mock election. Some songs have verses and refrains in Spanish. Ideal for Grades K-5, especially Grades 3, 4 and 5. Run time: 45 minutes.
---
Workshops
Civic Circle workshops can be tailored to meet your needs. Students can explore one, two, or several of the "steps to democracy" at the heart of our program, over one or more sessions. One of our signature offerings is a collaborative songwriting workshop, usually spread over three, one-hour class sessions, in which students write and perform their own original democracy song. Workshops may take place after school, or during classroom time.
---
Our Teaching Artists
The Civic Circle's lead teaching artists, Lea Morris, Nick Newlin (NicoloWhimsey) and Munit Mesfin, have decades of performing, songwriting, recording and classroom experience between them. They have a genuine passion for working with youth
LEA MORRIS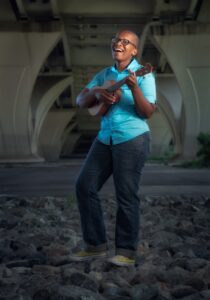 Lea Morris is an award-winning songwriter well known to Washington area audiences. She has worked extensively with students and adults in a variety of settings, from sing-alongs to songwriting workshops. She has performed extensively in the U.S. and Europe, including at the John F. Kennedy Center. You can learn more about Lea here.
NICK NEWLIN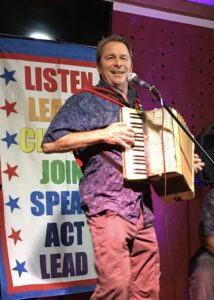 Nick Newlin has been entertaining children of all ages for 30 years as NicoloWhimsey with his high-energy super-fun comedy juggling act, including storytelling, poetry and audience participation. He also directs plays at the high school level and has written a book series called "The 30-Minute Shakespeare." Nick also plays rock and roll accordion!
MUNIT MESFIN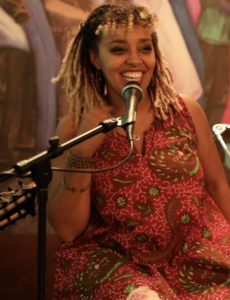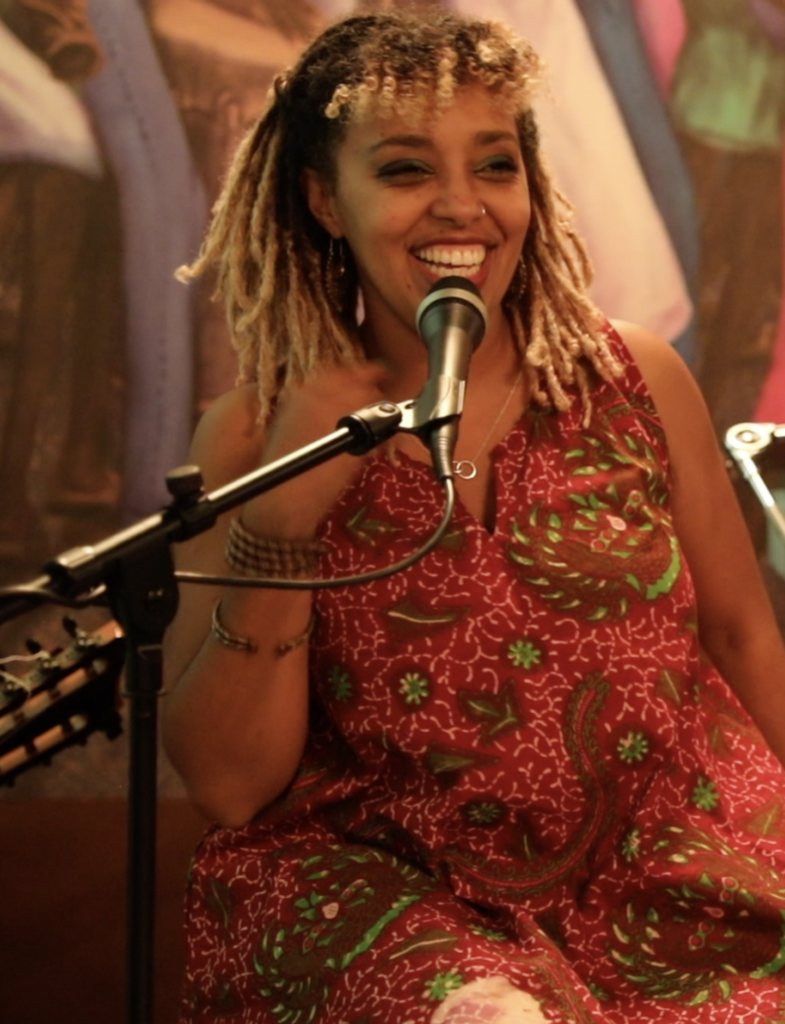 Munit Mesfin is an award-winning Ethiopian singer, songwriter, and teaching artist. Her performances blend her Ethiopian roots with the music she loves–roots, soul, reggae. In addition to touring, recording, teaching and consulting, she performs with her daughters as "Munit and z Lovebugs," and also serves a teaching artist and project director with Carpe Diem Arts. You can learn more about Munit here.