THE CIVIC CIRCLE THANKS EVERYONE who made our "Celebrating Civics" fifth anniversary gathering such a success. Paul Monteiro was the man of the moment, and everybody wanted to meet Maryland's first Secretary of Service and Civic Innovation. Monteiro's remarks included an update on the new Maryland Corps Service Year Option, which is accepting its first applications this summer, and this truism about Maryland: "This is a state that serves." Thank you, Secretary Monteiro!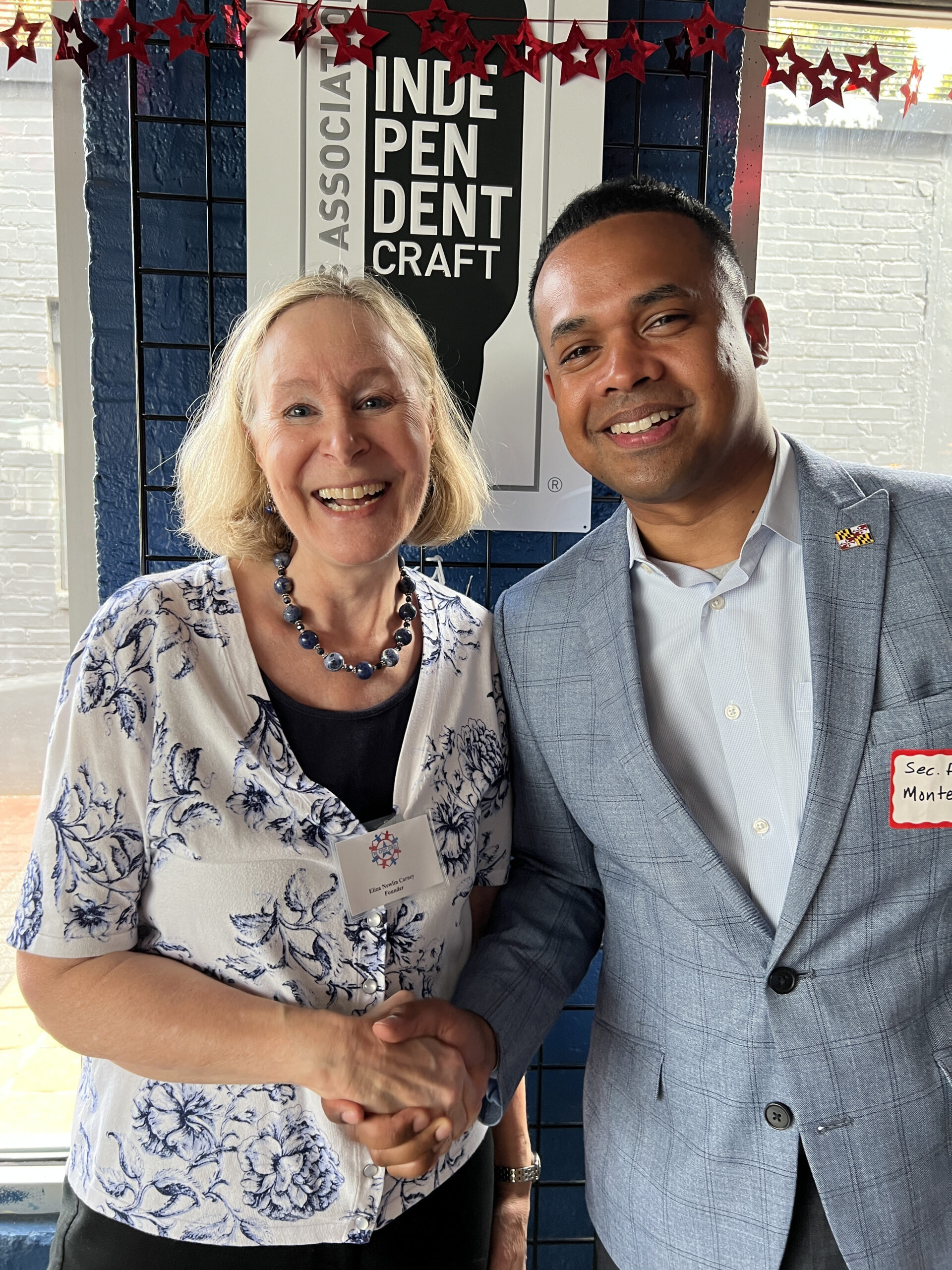 Other highlights included remarks from event Co-Chairs Jeffrey Slavin and Margo Reid, whose generous hospitality and support have helped grow The Civic Circle since its inception. Jazz vocalist Alison Crockett wowed us with her civic songs "Confidence," "Collaboration" and "I am Human." Auctioneer Alex Imirie kept our auction humming, with help from Civic Circle Board Member Trevor Schmutz as emcee. We were also pleased to welcome and hear remarks from Montgomery County Councilmember Kate Stewart, the former Mayor of Takoma Park.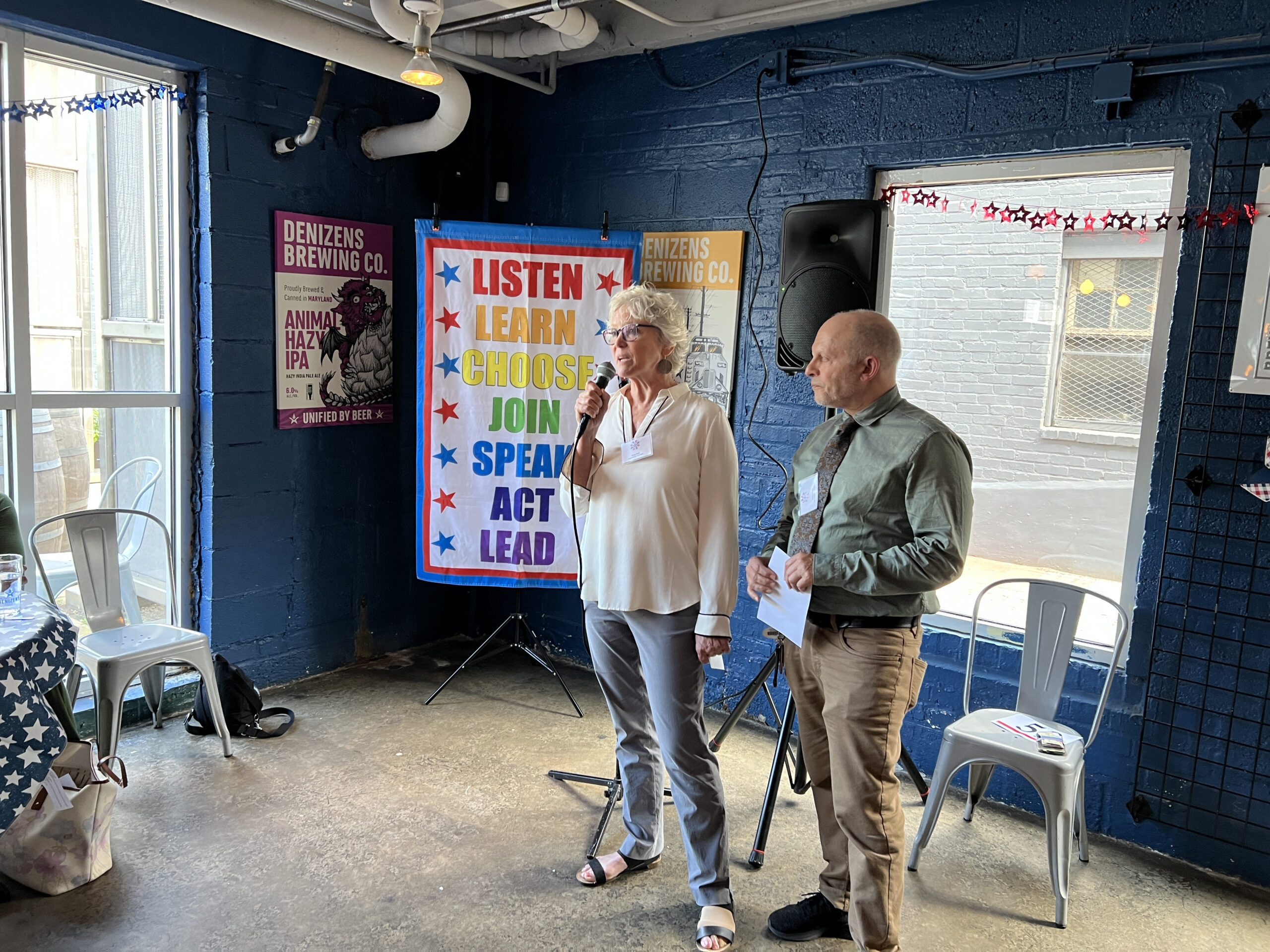 SENATOR CHRIS VAN HOLLEN has worked across the aisle to boost federal funding for civic education, and The Civic Circle was honored to receive a citation from his office. Big thanks to Diana Eisenstadt on Senator Van Hollen's staff for joining our celebration and sharing this citation, which recognizes The Civic Circle's "commitment to fostering civic engagement with unique, arts-based after-school programs." We also thank the many volunteers, Host Committee Members, Board Members, civic educators and good citizens who helped plan, organize and sponsor this event, and who turned out in force to celebrate with us.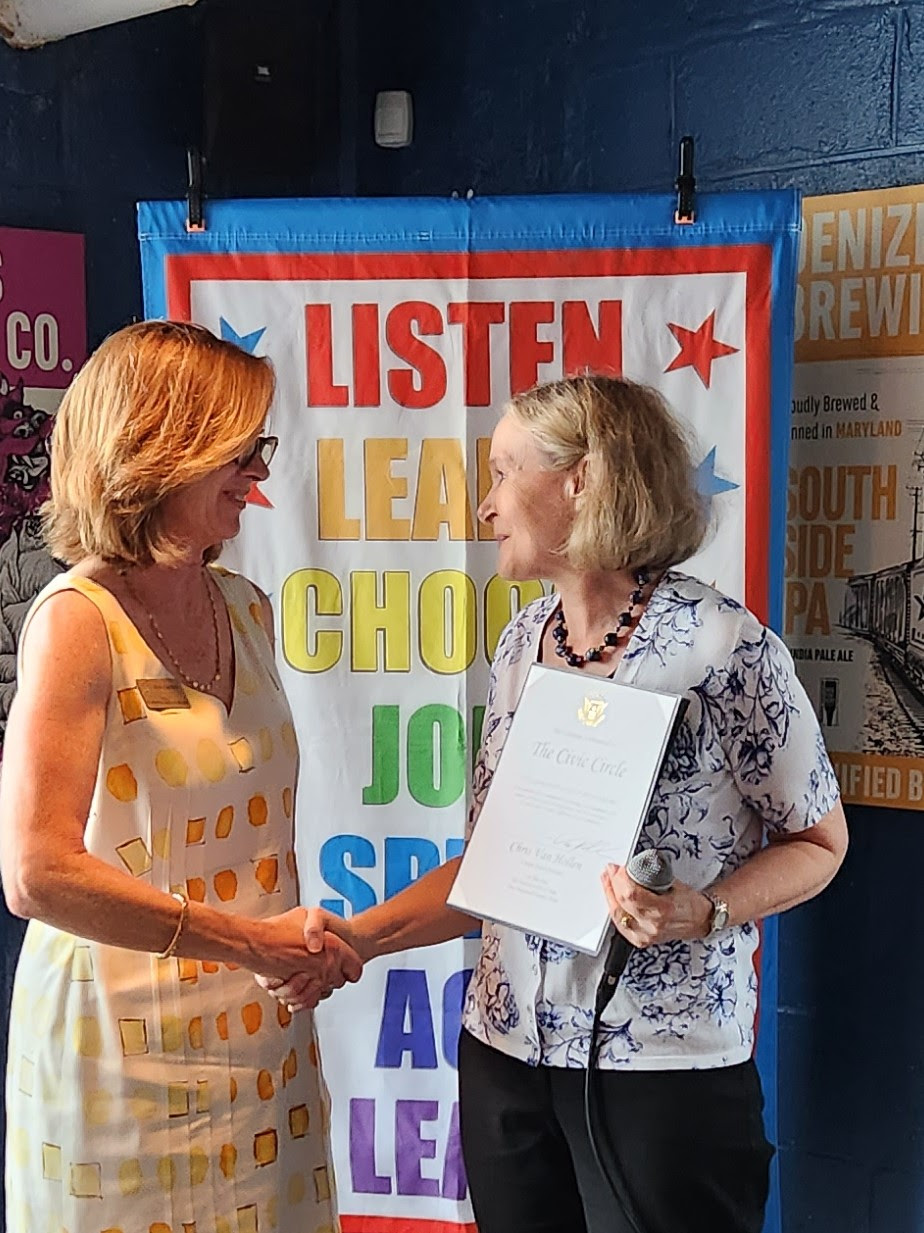 IF YOU COULD NOT attend but would like to support The Civic Circle's mission to inspire young students to understand and participate in democracy, please click HERE. We raised more than $11,000 toward our $15,000 fundraising goal, so it is not too late to make a difference. Your contribution could be the one that puts us over the top!